After an early breakfast, you are ready to do sightseeing tour in 4 major places in Kathmandu - Swoyambhunath (Monkey temple), Boudhanath, Pashupatinath, and Kathmandu Durbar squire.
We begin today's sightseeing tour with a visit to Swoyambhunath a 2500-year old site where, it is believed, the Radiant Lotus of the valley-mythology, settled when the water was drained by Manjushri, the god of Wisdom. The 5 dhyani Buddha's attended by their consorts are enshrined at the base of the stupa. (Non-Hindus are not allowed inside Swayambhunath temple)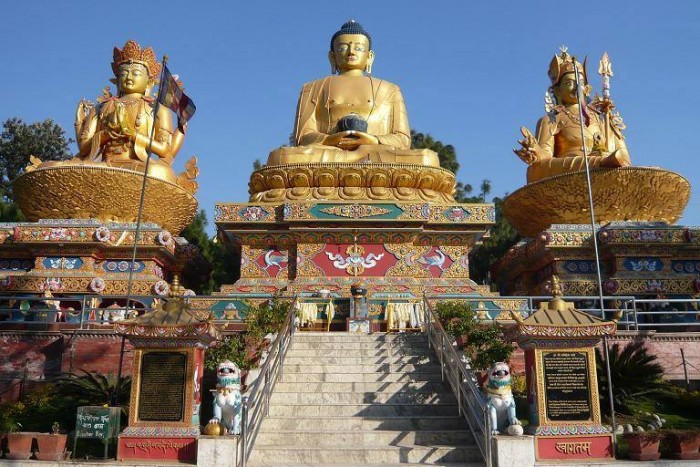 Drive into Boudhanath :
It is the world,s largest stupa and of Tibetan Buddhist Culture in Nepal. Antique shops where you can buy things
of your interest relating to Buddhist surrounded the stupa.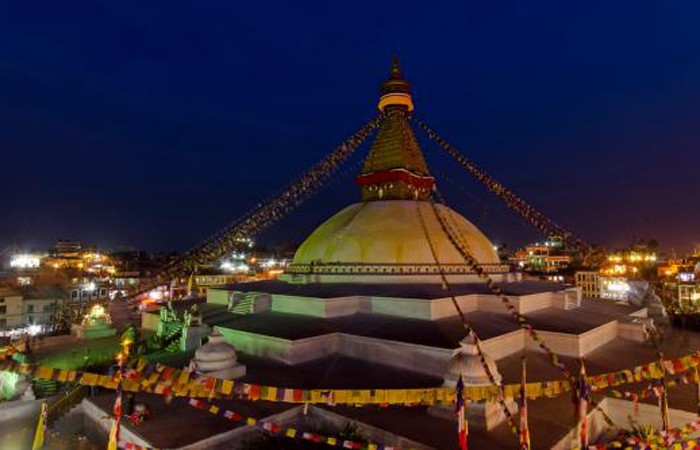 The Pashupatinath temple stands along the side of Bagmati River. It is the holiest Temple for Hindus. Many people from different part of Asia visit this Temple. Temple dedicated to lord Shiva, is also a site for Hindu cremation. During the festival Shiva Ratri temple crowed by devotees.
Afternoon visit Kathmandu Durbar Square, Hanuman Dhoka, the ancient royal residential quarter, Mahadev and Parvati Temple, Machhender Bahl-holy place for the Buddhists and Hindus, Temple House of Kumari, the vestal virgin or the living goddess. Walk around the local bazaars then drive to Hotel.